Merrill Road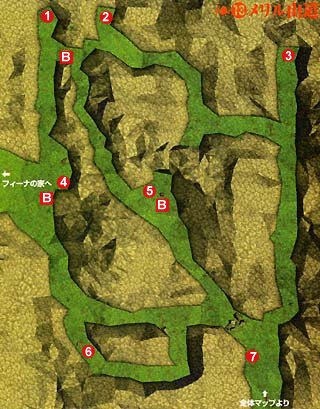 | | |
| --- | --- |
| Number | Note |
| 1 | 120 G |
| 2 | 40 G |
| 3 | 40 G |
| 4 | 40 G |
| 5 | Snake Piercer |
| 6 | Mana Egg |
| 7 | 40 G |
| B | Map View |
| West | Feena's House |
| South | World Map |
You find your first Mana Egg here. You can learn magic in exchange for Mana Eggs at the shops.
When you first get to Feena's House, it will be empty. Walk upto the pink underwear and click the X button and Justin will take the underwear. Then Feena will appear.
Have dinneer at Feena's and sleep. The next morning some action will take place and then you have to go back to New Parm.